A lot of times with sunglasses, functionality and fashion don't see eye-to-eye.. if you know what I mean.
I've been finding this to be a common trend lately in eye wear. Style seems to be taking precedence over purpose… and people are still purchasing! One of the rules I always have when buying any product (in particular clothing/accessories), is that it's purpose must be present along with the style of it. There is nothing worse to me than a pair of shoes that I can't walk in, a pair of sunglasses that don't protect my eyes from the sun, or a winter jacket that doesn't keep me warm. It makes me feel like the biggest oxymoron walking!
Here are the best sunglasses that not only look stylish, but will protect your eyes from the bright sun this summer:
Karen Walker "Super Duper Strength": I am completely obsessed with these street style frames. They're bold, audacious, tasteful, and sure to make a statement anywhere you go. They come in black as well, but I personally love the tonal-brown tortoiseshell. Black frames on a light skin tone can sometimes be too harsh, so I always lean toward tortoise, or the lighter colored frames.
Celine "Bridge": These are super trendy right now! I must also note that they are by far my most durable sunnies. I've dropped them multiple times, considering they're my favorite pair to travel with, and they have been very good to me…[knocks on wood]! The price point is high, but they are a pair you will have for a lifetime. Look at it as an investment 🙂
Ray-Ban "Gold Aviator" : I believe everyone should own a pair of aviators. They are so universal and can be worn with any outfit. I consider my Ray-Ban's my "everyday" pair. I particularly love the gold because they give off that "military" feel that is super in right now. Aviators also range in budgets. They can be super cheap or super expensive..there certainly is a pair for everyone out there!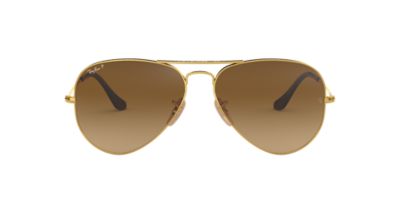 I hope this helped you pick out your new pair for summer time…just remember: FUNCTIONALITY is a must.
Sincerely,
Symantha